Welcome to my academic homepage!

I am an assistant professor of computer science at Department of Computer Science, Metropolitan College, Boston University (BU).
Previously, I was a postdoctoral researcher at  Computer Science Department, Rice University.
And before that, I was a researcher at Freie Universität Berlin  in the Networked Information Systems Research Group.
My research interests are:
Data Analysis
Data Stream Processing
Distributed Event-Based Systems
Knowledge-based Complex Event Processing
Large-scale Semantic-Enabled Distributed Information Systems
Graph Databases, specially distributed graph databases.
My core research interest is developing high-salable knowledge-based complex event processing engines which utilize knowledge representation methods for the domain of event processing to improve the quality of event processing.
We are collecting data at a high-speed and from various resources containing valuable insights. The data value is high as long as it is fresh enough to be useful. We need data processing systems that can analyze high throughput data streams and extract update information in real-time so that it can be utilized for time critical business decisions. About a decade ago, researchers and engineers started developing data stream processing systems in answer to the constant growth of data streams in business. In comparison, today's data streams are gigantic in volume, arriving at breakneck speed and divergent, making them difficult to understand and analyze. In  addition, real-time analytics of data stream is becoming increasingly crucial for a wide range of use cases in industry and research, like sensor data, financial data, web data, scientific satellite data, so that providing continuous accurate or approximate information is even more important than before. Processing data streams has received a lot of attention in different computer science communities, i.a., databases, distributed systems, logic and rule-based systems.
My research has focused on the challenges of real-time information extraction from big data streams. I have been working at the intersection of the research topics ​ database technologies, data mining, logic and logical knowledge representation. On the database side, I am interested in solving problems related to real-time data processing/complex event processing, real-time data mining of streaming data, while on the topics of logical/knowledge representation, I am concerned with knowledge representation models for complex events and situations.
---
Published Book:

Knowledge-Based Complex Event Processing
Concepts and Implementation ,
ISBN : 978-3-8381-5049-9

---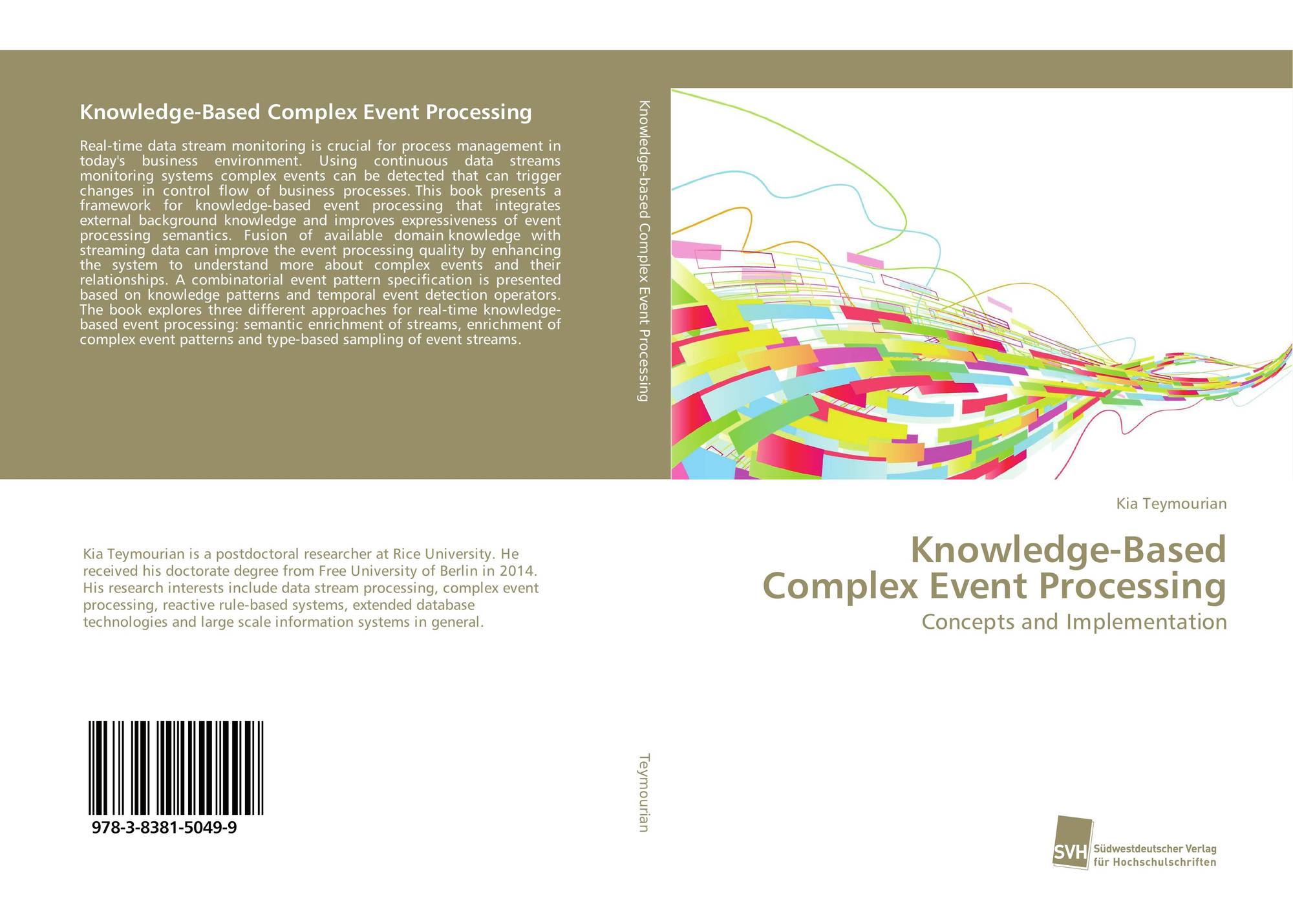 ---
Contact and Address:
Boston University,
MET Computer Science Department
808 Commonwealth Avenue
Room 257
Boston, MA 02215
Phone: (617) 358 0003
Email: kiat (AT) bu.edu