Welcome to my academic homepage!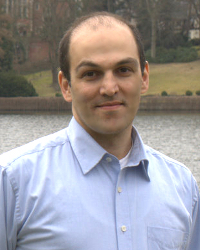 I am an assistant professor of instruction at the Department of Computer Science at the University of Texas at Austin.
Prior to coming to UT, I was an Assistant Professor at Boston University, and before that, I was a postdoctoral researcher at  Computer Science Department, Rice University. And before that, I was a researcher and Ph.D. student at Freie Universität Berlin  in the Networked Information Systems Research Group.
My research interests are:
Data Analytics and Database Systems
Data Stream Processing
Distributed Event-Based Systems
Knowledge-based Complex Event Processing
Large-scale Semantic-Enabled Distributed Information Systems
Graph Databases, especially distributed graph databases.
Contact and Address:
Department of Computer Science at UT Austin
2317 Speedway, Austin, TX 78712
Email: kiat (AT) cs.utexas.edu